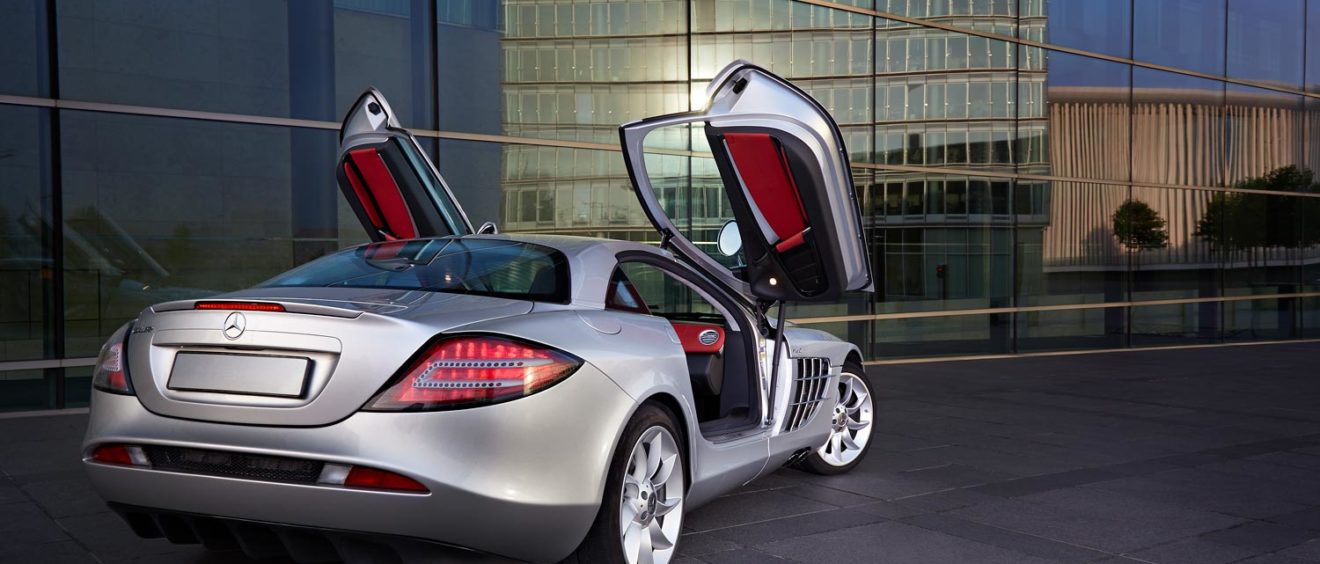 SLR on forbidden property
Yes, I'm a petrol head and it's my favourite thing to take images of cars. I like driving cars, I like listening to cars, I like the shapes of cars and I like the engineering of cars.The Mercedes-Benz SLR McLaren is a very special one and this example is one of the first, built in 2003. A carbon fibre super car with 626 HP, a top speed of 334km/h and from 0 to 100 km/h in 3.8 seconds. I was so happy as I got the chance to take an image of the SLR.
I had no location to shoot the car!
Actually, it was a quite spontaneous situation, so I got no time for location scouting or any preparation to plan this image advance.
With such little time in advance, I was thinking of a nice place in Luxembourg, which would suit this super car and would not bring us in any trouble, in terms of permission or random people in the image.
The forbidden access.
When you drive along the Kirchberg, which is the financial district of Luxembourg-City, you immediately recognize the nice modern architecture.
I was actually very naive, as I told my friend with the SLR to drive to this place next to the Philharmonie to take the images at sunrise, because nobody is there that early and you can access it with a car very easy.
Today this place is highly secured.
Unfortunately, this place is called the Place de l'Europe and belongs to The European Convention Centre Luxembourg, which is nowadays highly secured, due to the terrorist attacks in Paris and Brussels.
The security guards were awesome.
Fortunately, this photo was taken in summer of 2015, so the attacks didn't happen yet and sunrise was so early in the morning that nobody was feeling really bothered.
I took like 20 minutes of taking pictures, with flashes and lots of equipment until the security guards were finally checking out on us. Luckily, they were actually more interested in the car than kicking us of their property. We answered nicely all their questions, started the engine for them, so they could listen to the amazing V8 engine we got permission to finish our photo shooting. I guess nobody could ever take an image again at this place, for me though, it will always be a special photo shooting.
– Dominik Berg –