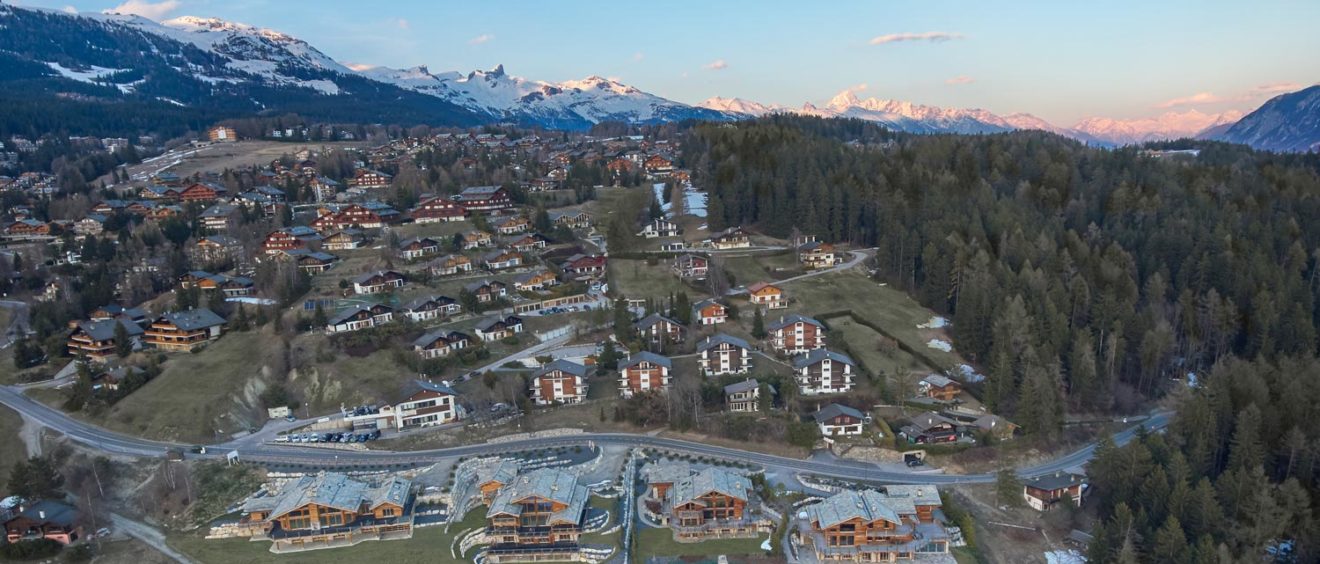 Why drone photography is very important for real estate marketing!
When it comes to selling luxurious buildings, high quality photography is crucial to generate leads.
Unfortunately, it competition is getting more brutal, because most of the listing are online anyway and the competition is bigger than ever.

So, how can you stand out with your listings?
Use drone photography and video tours. It shows clients every feature of the house and the property from a different angle. On a single image, you don't really get the proportions of a huge property for instance. The footage of the whole area shows you immediately the huge spaces and how they are used. This photo was part of a project where a real estate developer built 4 huge chalets in Switzerland. Without my drone I would never be able to get all 4 buildings in one image and show potential clients the vast space they are build on.