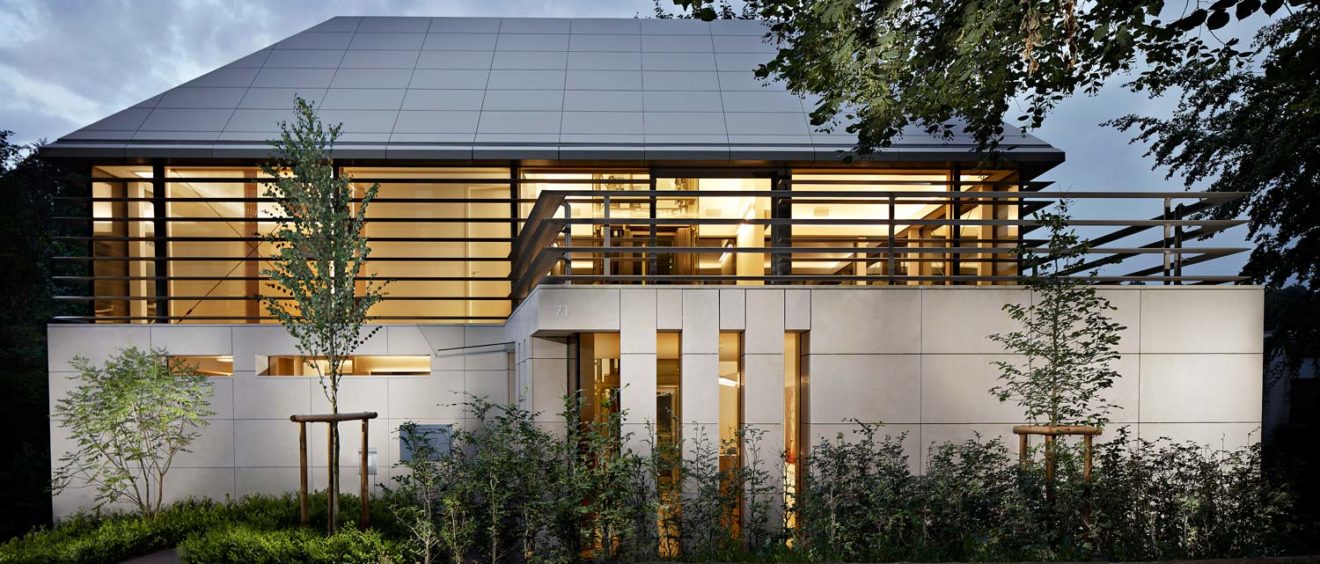 What is a twilight image?
Well, I think you guessed correctly, it's basically an image done at twilight ;).
In architectural photography a twilight image is balances at least two light sources, the natural light and the interior light of the building. You can add as well some flash light to get more creative.

Timing is crucial!
During twilight there is a certain time, where the natural light and the interior light have more or less the same exposure and that's the perfect moment to take your photo.
There are exterior and interior twilight images.
This technique can be used for exterior shots as well as for interiors, where you look outside a window.
It takes a bit of practice but when you braked your images and take a photo every 5 minutes during twilight, you will certainly be successful to have a usable image. This was one of my first tries where I used this technique. Because the house didn't have any exterior lighting, I used a cheap Yongnuo flash to lighten things up. You don't need fancy gear to start taking stunning twilight images!
– Dominik Berg –