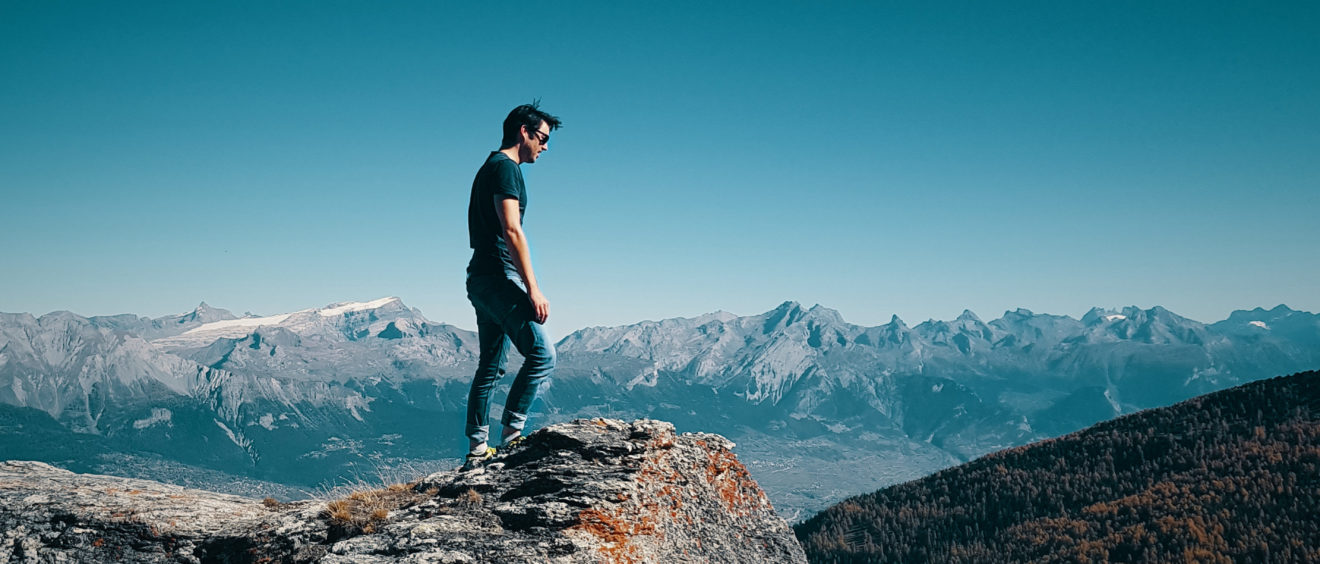 Time for some escapism
When you're hustling everyday you need some kind of escapism to keep your sanity. Since I founded my media agency MontMedia AG, I don't have time for socialising or any other kind leasure. The only spare time I have, I like to spend time with my family. So my escape is the following:
Meditation just doesn't work for me.
On a daily basis, I like to run. I covered a few episodes about running in my instagram stories as well. Damn, I have to keep those up as well. I recently became a dad, so my time schedule is pretty messed up at the moment that's why I don't run that often at the moment. But I'll keep that up. When I'm running my head is starting to clear up, all the negative feelings suddenly disappear. I like the loneliness to be for myself for the time I run and just focus on moving my feet. A lot of people do meditation which might be great, too but it just doesn't work for me.
The second biggest escapism for me is going on adventures.
I'm really into travelling and I don't mean like booking a fancy hotel, do wellness and stay on the beach and shit. I really like travelling with no plan at all. Just pick a place, I always wanted to see and go! No major preparation, just being spontaneous and see where life brings you. With the new family and my company, I got so much going on that this option became very rare. I hope to fix that anytime.
My running hike situation
This image was made when I was in Switzerland, to take images of these stunning chalets in Crans-Montana. It took actually a few days to get all the images I needed but I didn't really have the chance to embrace the Alps. Mountains are magical for me, so I just decided spontaneously to go for a hike although I was not actually prepared. You might see on the picture that I wear my running shoes which seriously had no profile left any more. My time was limited to a few hours in the afternoon, so I was more running than hiking anyway 😉
I almost slipped to get this image
Soon, I reached the snow barrier which meant nothing else than turning around. I wanted to get a stunning image at least of this amazing view. As I found this nice rock to show this stunning view over the mountains, I instantly regretted wearing my running shoes. I slid a few meters down, while trying to get on this rock. Don't get me wrong it was not a "poo is coming out moment" but it reminded me heavily that you shouldn't risk everything to get a stupid image.
Shot with my smartphone
Everybody who might ask how the hell I was carrying my gear all the way up the short answer is: "I didn't" I used my Samsung Galaxy S8 to take this image. No fancy camera or lens, just a bit of colour-correction in Lightroom and there we are. I used my smartphone for so many great images, it's just amazing what these phones can do nowadays.
Next stop Rome
There you have it my favourite escapism is going on adventures and if possible taking beautiful landscape images. For me, it's more about the adventure than capturing everything with my big camera. If possible I like to take it with me and get some great images during sunset or sunrise but for this approach I need time, I don't really have at the moment.
I sneaked in a little adventure though for this year. I'll travel with my little family to Rome. I've never been there and if the baby is fine, I plan to take some images with my big camera.
-Dominik Berg –