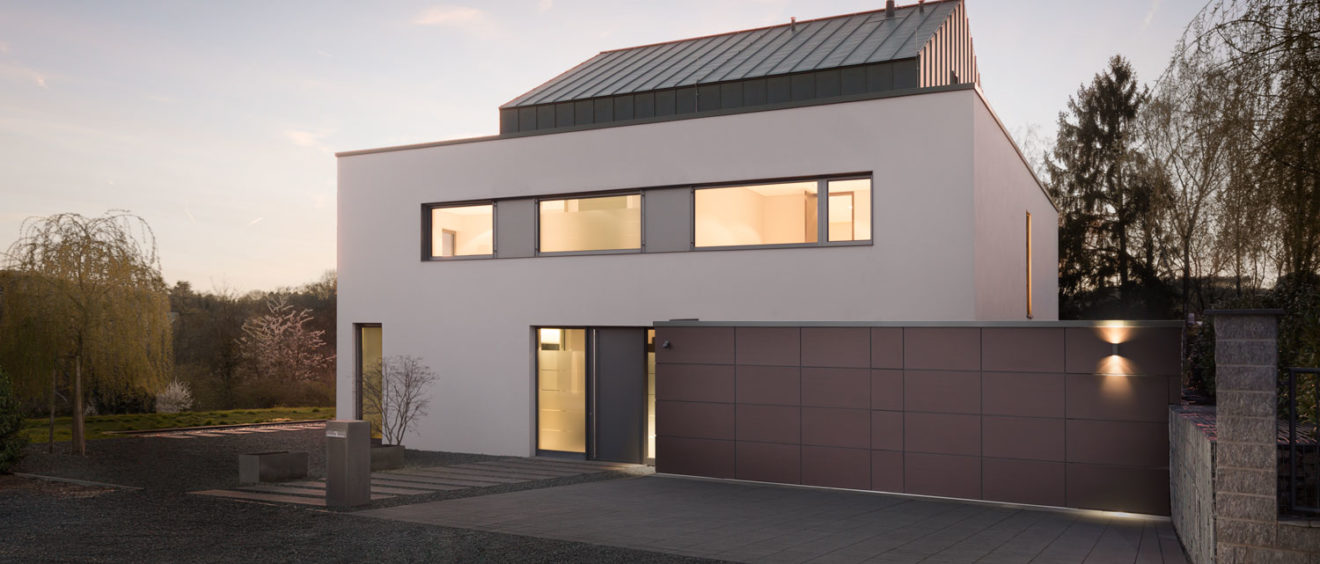 Why this unpaid image made me actually a lot of money
This photo was one of my first proper twilight images, where I nailed it after a lot of practising. It is actually not that easy to practice on luxury private houses, because you cannot really show up at a mansion and ask them to take a picture.

You have to practice a lot
Luckily a friend of mine bought this place and before he properly moved in, I asked him if I could practice taking lots of architectural images to build my portfolio. Thankfully he told me that it won't be a problem, but he wanted to have these images, as well, which was absolutely fine for me.
I showed up at his new place, took like 20 images in total on two days. I made two different twilight images but I screwed up the other one, so I won't share it here or on Instagram.
The one you see here came out perfect and it is still one of my favourite twilights. I'm happy how the sky turned out and that I could use the sunset as backlight which is rarely possible. I remember it took me like 5 hours in Photoshop to finish that image to my satisfaction.
Grew my photography portfolio
My photography portfolio grew and my images improved thankfully. Besides working as a photographer I founded a media agency called MontMedia AG, where I'm obviously the photographer but also the CEO.
In the beginning we were fighting for each client and tried to get new ones by cold calling them. We made a really nice brochure as a PDF with all our services to send potential clients via email after calling them. In our first brochure we put in exactly this image as photo reference in order to convince architects and construction companies become our clients.
I founded a media agency
My sister (I founded my agency with her together) called this one company in Luxembourg and send them the brochure. Two minutes later the manager called us back asking who allowed us to take an image of his house.
He just sold it to my friend and didn't know that he let me in before he actually moved into the house. I told him the whole story, and he was so excited of my skills that he asked me to take an image of one the residences they build in Luxembourg.
Since this day we became more or less the lead agency for the entire company and offered them lots of different services. This is a true story and that's why this image will always be something special for me.
Just do stuff
You never know what happens, when you do an unpaid job, but it is always a good idea to get out and do stuff. Sooner or later your hard work will be rewarded.